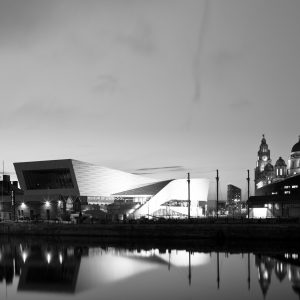 Worthington Owen storm the Liverpool Office League table
June 14, 2016
Newcomers to the Liverpool market Worthington Owen has stormed into the top three office agents league table.
The agency, set up by former CBRE head of Manchester office agency Mark Worthington and Mason Owen director Andrew Owen in May last year, grabbed a podium position in EGi's Regional Offices Research league table, signing over 100,000 sq ft of lettings in the year to the end of April.
Its biggest deal was almost 19,500 sq ft to Carpenters at No 1 Tithebarn grabbing it third place as the gap at the top of the Liverpool office league table has narrowed significantly since last year and, once again, three agents broke the 100,000 sq ft mark.
CBRE once again grabbed the top spot, despite having the third lowest average deal size in the top 10. A staggering 103 deals saw them lead second place by almost 90,000 sq ft.
Keppie Massie and Hitchcock Wright & Partners both rose one place from last year, in second and fourth respectively. Keppie Massie did 22,000 sq ft more than last year and Hitchcock Wright & Partners managed to treble last year's total.
Fifth place was taken by Bilfinger GVA with the highest average deal size in the top 10.
Mason & Partners and Cushman & Wakefield grabbed their first placing in the league table at sixth and eighth with the latter failing to capitalise on the takeover of last year's 2nd place, DTZ.
Matthews & Goodman fell three places to seventh, but did complete the highest number of deals outside the top four.
JLL finished in ninth,only 800 sq ft short of last year's total and Sutton Kersh ended up in 10th place. Despite falling one place, Sutton Kersh managed to improve on last year's total by almost 3,000 sq ft and double the number of deals.