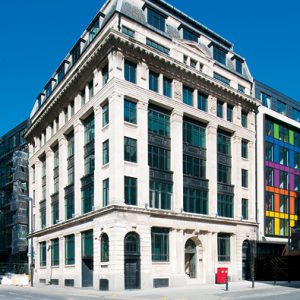 WORTHINGTON OWEN COMPLETES THE SALE OF YORKSHIRE HOUSE
October 5, 2016
Worthington Owen have completed the sale of 24,400 sq ft Yorkshire House office on Chapel Street, for £2.75m to Bolton-based developer Millfield Estates, which is making its Liverpool debut.
The former bank building will get a new entrance foyer and common areas. There will be refreshed external lighting added and the communications infrastructure improved to provide occupiers with super-fast broadband.
Arrowcroft sold Albert Dock, the listed former warehouse estate which it renovated in the 1980s, in January this year for £42m to Aberdeen Asset Management.
Millfield, the property investment arm of WML Industrial Holdings, is working with branding consultancy USP Creative on the refurbishment.
The building was 77% occupied at sale and occupiers include insolvency adviser Parkin S Booth & Co, Cordant Care, FMG Consultants, Jayne Moore Media and Stellar Group.
Paul Dobson, property director at Millfield, said: "The renovation work that we have planned is set to give the building the high quality refurbishment that it deserves, as a significant architectural building in the heart of the business district."
The office was built by Yorkshire Building Society in 1926.
CBRE and Worthington Owen have been retained as letting agents for Millfield