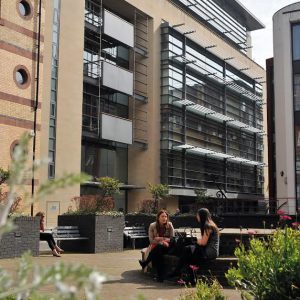 WEALTH AT WORK EXPAND TO TAKE FINAL FLOOR AT 5 TEMPLE SQUARE
August 11, 2016
WEALTH at Work expand to take final floor at 5 Temple Square
WEALTH at work has expanded their Liverpool headquarters by acquiring the ground floor of 5 Temple Square comprising 4,700 sq. ft. taking their total occupation in the building to circa 16,500 sq. ft.
WEALTH at work is a leading provider of financial education in the workplace, supported by guidance and advice –particularly on issues such as retirement and redundancy. The firm was established in 2005 and has grown rapidly in recent years.
5 Temple Square was developed by Villagate in 2004 and was acquired by Ventnor in 2015.  The building is now fully let.
David Cassidy, CEO at WEALTH at work comments:
"We are very happy at 5 Temple Square as it offers good quality, flexible accommodation and, crucially, is within a very central location which is important to retaining and attracting staff.  We considered other options but did not think any other building suited our needs quite as well."
Mark Worthington of Worthington Owen comments:
"It is great to see an indigenous Liverpool business providing services on a national basis to corporate clients such as BT, Schroders and Marks & Spencer.  WEALTH at work demonstrate that Liverpool can provide the commercial foundations for companies to thrive on a national stage."
Worthington Owen acted for Ventnor.