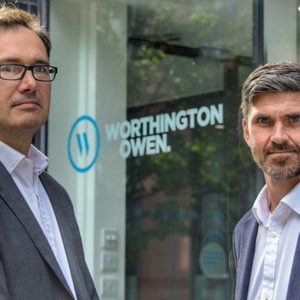 Market Update
October 17, 2017
There is little doubt that the introduction of permitted development rights in Liverpool has changed the landscape of the City's office market. Perhaps more than anywhere else in the UK, Liverpool has seen an unprecedented surge in the conversion of secondary office buildings into alternative uses such as residential or hotel. With a historic oversupply of vacant grade B and C offices, combined with an expanding visitor economy, the City was ideally suited to such development although many are now concerned things have possibly gone too far.
The City's total office stock has now fallen from 7.2M sq ft to around 5.8M sq ft whilst availability, always Liverpool's elephant in the corner of the room, has now reduced from a historic figure of 1.6M sq ft to an alarming level of 450,000 sq ft with only around 55,000 sq ft of this representing grade A or good quality grade B* accommodation.
The conversion of many of the City's poorer quality offices for alternative use shows little sign of slowing. The knock on effect of this development has been the displacement of many tenants and this has been the principal driver for occupier demand over the last few years with some of the more high profile examples being the likes of St James Place who were forced to move from accommodation in Martins Bank Building which was acquired by Starwood Capital for conversion into a 5 star hotel.
It is also impossible to discuss the Liverpool office market without making a comment on the grade II listed India Buildings where Worthington Owen have recently completed one of the largest lettings in the history of the City on behalf of Shelborn by agreeing a lease of all of the upper floors extending to 270,000 sq ft to HMRC.
In summary therefore and when viewed in the context of take up in Liverpool where the 10 year average lies at 330,783 sq ft, the irony is that the City now faces a looming issue of supply and it is for this reason that Liverpool City Council has set in motion ambitious plans to expand the commercial core by the development of the Pall Mall site. CTP / Keir have now been appointed as preferred developers for the scheme which will encompass the City's first speculative office development of circa 110,000 sq ft since the completion of No4 St Pauls Square by ECF / Muse in 2010.
In the meantime, the effect of this growing supply and demand imbalance will be well received by the City's landlords who are finally seeing signs of rental growth and the erosion of the excessive incentive packages which up until recently were the norm.