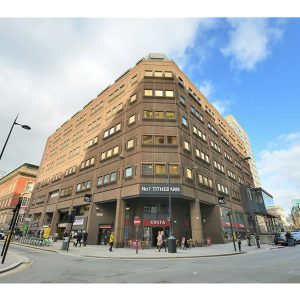 LIVERPOOL'S NO.1 TITHEBARN SOLD FOR £7.2 MILLION
July 6, 2016
We are delighted to have recently completed the sale of No.1 Tithebarn for the sum of £7.2 million.
Private Family Trust has acquired No 1 Tithebarn, which has already been the subject of one of the city's largest deals in 2016 so far.
Situated above Moorfields railway station on Old Hall Street, the mixed-use building was previously owned by Carleton Estates which purchased the site from the receivers back in 2014.
The firm had attracted occupier Carpenters Legal Practice to the site in the large deal, and other tenants there include William Hill, Moorfield Photographics, Tata Consulting, Speed Medical Examinations and SDV Limited.
With a total of 113,500 sq ft of space at No 1 Tithebarn, 42,000 sq ft of accommodation at the site currently remains available.
Worthington Owen acted jointly with GVA on behalf of Carleton Estates in the sale.