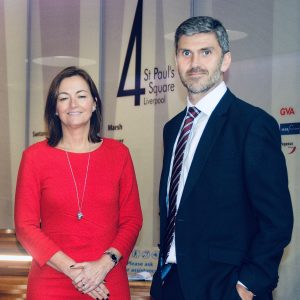 DTM LEGAL TAKE SPACE AT NO 4 ST PAUL'S SQUARE
March 1, 2019
One of the North West's fastest-growing law firms, DTM Legal, is to open an office at No 4 St Paul's Square in Liverpool.
Building owner Aberdeen Standard Investments has secured a 10 year lease with DTM, which operates out of Liverpool and Chester, for a third-floor suite at No 4 St Paul's totalling 3.025 sq ft.
In the latest Legal 500, the UK's definitive guide to the top lawyers and law firms in the country, the firm achieved a total of nine rankings, including a top tier award and three new entries, as well as name checks for 17 of its solicitors.
Anna Duffy from DTM, said: "No 4 St Paul's is a fantastic space – the best Liverpool has to offer – and we are delighted to be taking up residence here. Aberdeen Asset Management offers not just a great physical space , but also a lifestyle for our people through it's efforts to create a creative, progressive, collaborative environment and its commitment to the wellness agenda.
"As we celebrate our 10th birthday, DTM is on an upward trajectory. Our year-on-year turnover has grown by more than 30% and the first half of 2018 saw a 65% increase in turnover compared to the same period last year.
Worthington Owen acted for DTM in negotiating this letting.