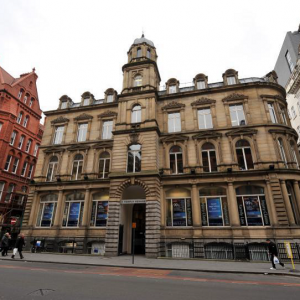 CANTER LEVIN & BERG SOLICITORS ACQUIRE 7,800 SQ. FT. AT MCR'S 1 TEMPLE SQUARE
May 4, 2016
Canter Levin & Berg Solicitors have committed to a new lease on 7,800 sq. ft. over two floors at MCR's 1 Temple Square on Dale Street in a new 10 year deal.
Following an extensive review of the available options, Canter Levin & Berg decided to re-commit to two floors at 1 Temple Square on the back of MCR's impressive refurbishment plans for the building.
Canter Levin & Berg is a long established firm of Liverpool solicitors with six partners and over 50 staff offering a wide range of legal services.  Martin Malone, Chief Operating Officer and Partner, commented:
'We were initially keen to relocate but 1 Temple Square offers us a very central and attractive location for the business and we were impressed with MCR's plans so decided to re-commit to the building.'
Karl Kiernan, aquisition & asset manager at MCR Property Group commented:
'We are delighted that Canter Levin & Berg have decided to stay in 1 Temple Square and are looking forward to completing the refurbishment and attracting more high quality occupiers to this fantastic building.'
Mark Worthington from Worthington Owen acted for Canter Levin & Berg.  MCR were unrepresented.