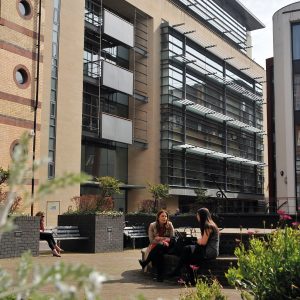 BDO AND WEALTH AT WORK TAKE EXTRA SPACE IN TEMPLE SQUARE
February 15, 2018
Accountancy firm BDO has expanded its office in Liverpool's 5 Temple Square, increasing to 17,100 sq ft and agreeing a 10-year lease.
BDO is scheduled to move staff into the additional space next month. Its 100-strong team will take occupancy across three floors, with space for up to 250 staff.
The office will house staff working on BDODrive, a blend of BDO's advisory services, teams and technology platforms which was brought to market to help SME businesses.
In addition, Wealth at Work, also occupying 5 Temple Square, has taken additional space in the building, taking its lease to 17,500 sq ft, and meaning that the office is fully let.
Mark Sykes, partner in Liverpool and head of BDODrive in the UK, said: "Liverpool has proved itself a real success story as a city and for BDO in recent years. With access to some of the best universities in the country and a business community boasting some of the most vibrant start-ups and globally renowned businesses, we look forward to the future success of this office.  The way people work is changing and our workplaces must reflect this. Our entrepreneurial clients need us to be connected in every sense – to wider expertise within our firm, to other countries within our network and to our local business partners- to be able to help them succeed."
Worthington Owen acted for Ventnor, Cushman & Wakefield acted for BDO.