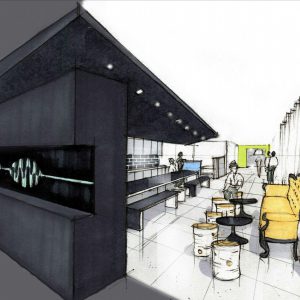 5 ST PAUL'S SQUARE SECURES THREE NEW TENANTS IN LIVERPOOL
September 7, 2016
Worthington Owen have leased another 16, 672 sq ft at 5 St Paul's Square, Liverpool following these deals.
Leading international recruiter, Hays, has signed a 10-year lease on 8,054 sq ft in order to move its current Liverpool headquarters from Silkhouse Court.
Mando, one of Liverpool's leading digital agencies, is relocating from Liverpool Science Park and has taken a 10-year lease on 5,286 sq ft.  It is the first creative agency to take up modern, Grade A space in the heart of Liverpool's commercial centre.
Denholm Logistics has acquired 3,332 sq ft on a 10-year lease to meet expansion requirements and accommodate staff from its Warrington office. All three companies are currently on site fitting out.
Ian Finch, Managing Director of Mando commented: "We're delighted to be taking up our new home in 5 St Paul's Square. We've really appreciated the way that all parties have worked with us in a partnership approach to reach the ideal solution for us. The quality of the accommodation and facilities are exactly what we need for our rapidly expanding digital agency."